Brief specifications of Barnwood
| | |
| --- | --- |
| Wood type: | Oak, Spruce |
| Origins: | Alps and Eastern Europe |
| Editing: | Brushed, Planed, with tongue and groove |
| Dimensions: | L: 250 to 400cm W: 15 to 40cm D: about 25cm |
| Delivery time: | Within 3 working days |
Interested?
Extended specifications of Barnwood
Wood with History has a large ongoing stock of barnwood planks.
The old pine planks have served as wall cladding for many years. The weathering has given the planks a unique appearance over the years.
Possible Barnwood processing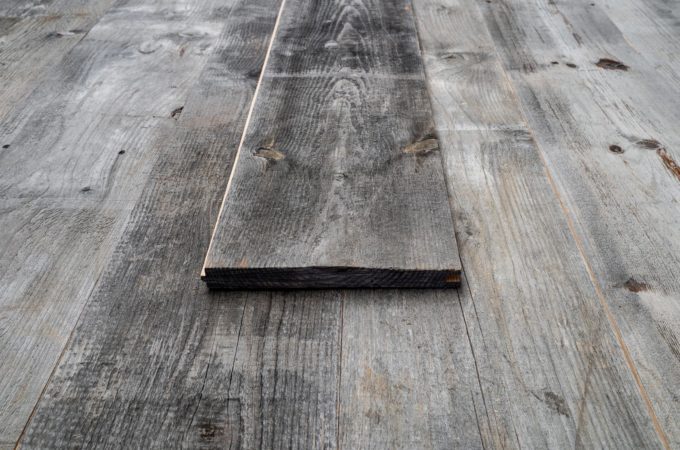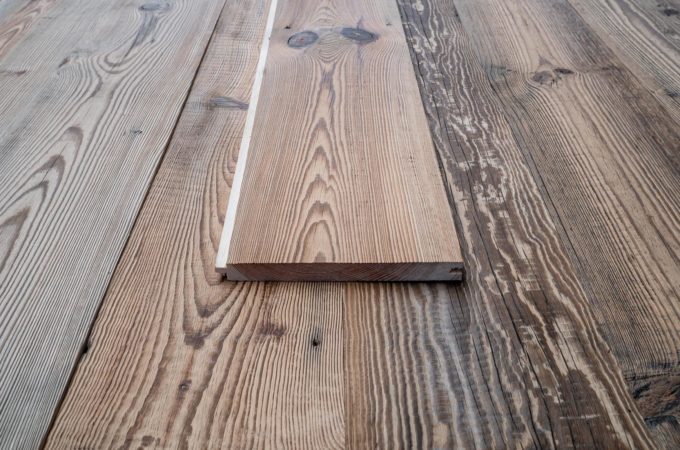 Dimensions of our Barnwood
We can plane, brush and/or tongue and groove the planks to your desired thickness.
The barnwood is available in the following sizes:
Length: 250 cm to 400 cm
Width: 15 cm to 40 cm
Thickness: approximately 25 mm
Wood type: Spruce (softwood species)
Color: Brown or Gray
Machining of our Barnwood
Fichte
The wood has a beautiful color and deep grooves. The barnwood is selected by us by color and is available in brown and gray.
The barnwood comes from old farms, barns and mountain cabins.
Barnwood is highly applicable in interior design and furniture manufacturing, among other fields. For example, the planks can be used in kitchens, furniture, flooring and wall coverings.
Barnwood is also available with tongue and groove.
Barnwood oak
The oak barnwood comes from facades of old farms. The oak barnwood is good to use in furniture, paneling or kitchen cabinets.
Wood type: Oak
Can be supplied raw or sanded